For a Stress-Free Solo House Removal in Hanwell, W7 Hire Our Removal Van
When taking on a removal, there's always more than one way to look at things. Its either a slightly mundane routine procedure – just a process that involves moving your life's worth of items from one home to another. Or, to think of it another way – a move can be a real adventure. It allows you the opportunity to get out there and expand your horizons – explore new neighbourhoods, take on different life prospects, and other such things.

There's plenty to enjoy about moving home, it is what the message is here, it's just easy to get bogged down in the process. This problem gets more prominent when you commit to moving without the aid of a removal company, because all of the jobs are your responsibility. Don't worry too much though, because Hanwell Removals is on hand to give you the help you need.

If you feel your moving budget can't accommodate a professional moving company, or you just want to save money, that's fine by us. We can provide you with some moving assistance anyway in the form of our van rental services in W7 region. Like with all of our services, our removal van rentals are some of the best value and convenient moving products around W7 region. Give us a call today – our number is 020 8746 4445, and we'll show you what we mean.

Our rental depots offer a great deal of moving vehicles to choose from - from small, short wheelbase vans for nipping around city streets, to the colossal moving trucks to comfortably accommodate larger moves. We've got vans that favour fuel efficiency, ones that are easy to manoeuvre, and ones with the emphasis on comfort. If you need something moving on the cheap, you can guarantee we've got the right removal van for the job.

All of our removal vans go through the same rigorous testing processes, so you can be sure that they're as reliable and dependable as the rest of our services. They're all inspected and maintained before and after each hire, and they're well looked after. Not just mechanically either – the interiors are properly cleaned and sterilized until they feel just like they've been driven out of the factory. If you're still not convinced, then call us on 020 8746 4445, and we'll put you through to one of our rental depots – they'll show you first hand what we have on offer.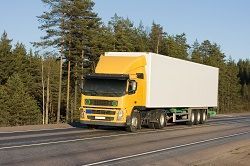 When you hire with us, you're not just getting a high quality piece of engineering, you also get a fully featured customer service package. Your removal in Hanwell will surely benefit from the advice and moving equipment that we provide. With your moving vehicle, we will provide you with trolleys and storage racks as standard, so you can properly load up and secure your moving items. For bigger moving vans, we'll also provide ramps for easy access. Team all of this with our moving tips right from the trade's mouth, and you've got a rental package that's without compare. We're just a phone call away; contact us at 020 8746 4445, and you too will have access to this fantastic removal service.

So, moving home in a professional manner doesn't have to cost the earth. Hanwell Removals provides essential removal assistance with no fuss, so you can move without any stress. If you have any queries, or are already convinced, our number one more time is; 020 8746 4445.