Need More Space On Your Removals? Consider Our Storage Facilities in Hanwell, W7!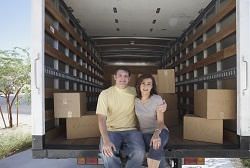 In today's society, more storage space is always worth considering. The last thing you want to do in the more hectic modern world is dig around your home for item you need. There's no time to be wasting, but what's the solution? Here at Hanwell Removals, we recommend some rented storage space in W7 district.

By hiring us, you will have access to a ton of different storage options. We offer storage units of pretty much every size; locker sized stores for documents, trinkets and jewellery, room sized ones for boxes and conventional household items, and garage sized ones for your outdoor related possessions. If you think you could make use of any of these units, call us on

, and we'll be happy to hook you up.

So, our self storage in Hanwell offers a wide variety of different storage options, but if you're still wondering how you could make use of them, then please allow us to showcase a few examples;

The first and most obvious way to make use of self storage is to create space. Say, you have a box room that at the moment is only useful as a storage room. Simply tidy it all up, and store it with us, and you suddenly have enough space for a new bedroom or home office. It doesn't matter how long you need this room for, because our storage units are available to rent for pretty much any length of time. Both short term and long term storage packages are offered with us, so this shouldn't be an issue for anyone.

Self storage in W7 district is also good for the storage of seasonal items, or for goods that only get used a few times a year. Christmas and Halloween decorations, formal clothes and fancy dress costumes. If they're taking up space, but you want to keep hold of them, then our stores are more than suitable. Just wrap them up, pack them away at one of our lots and you're good to go – once you need your items again, give us a call and we'll make them available to pick up. It's just that simple.

Our Hanwell storage units become even more useful when used alongside our other removal services. We offer move-friendly stores that are easily accessed, no matter how much you need to pack away. If your move has to be paused for whatever reason, requires multiple trips, or if you're simply preparing in advance, give us a call. We'll happily take your removal boxes and furniture off your hands until you need them.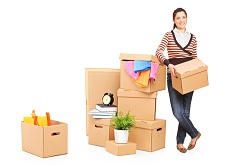 If you're hesitant to store large quantities of items away from home, then you don't have to worry. Our storage lots are as safe as a bank vault – we have on site security, prominent CCTV coverage as well as solid locking mechanisms. We've had a good record for security, and we fully intend to keep that going into the future. Call us on

, and we'll provide you with the finest storage services in the W7 area – guaranteed.

So, if any of the above scenarios apply to you, or if you've got a more creative use in mind, don't hesitate to give us a call. Here at Hanwell Removals, we provide only the best for our customers – if you want to be a part of our content and ever growing customer base, the number to call is

.