Removals in Hanwell, W7 are Best Taken Care Of By Hanwell Removals!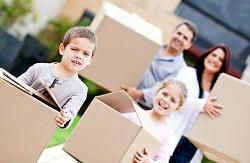 Moving is something that pretty much everyone will have to go through at some point. Whether you're just along for the ride or at the forefront, it's certain that you'll experience it at some point. Whether you're moving to a home that better suits your current life, to accommodate a family or a new career, or even just to change the scenery. Moving is just something that has to be done. Still, it doesn't have to be something to dread. Moving usually has negative connotations and is associated with stress, but it really doesn't have to be. Moving is made easy once you take advantage of our removal services in Hanwell. To start the ball rolling, just call us on

, and we'll provide all of the details you'll need.

Every move can benefit from our removal services, and we've got a wide selection to choose from. Professional removal services, man and van movers, removal van hire and storage facilities in W7 region are all available to hire from us, and each of them has a variety of options to customise your experience to your liking. Of course, if you just want a simple removal, we can provide that, too. All you need to do is call us on

.

All of our services are well established and high quality, so we promise a safe and stress-free moving experience, no matter which of our services you end up going with. Here are a few examples of what our removal services offer and what they can do for you;

For those looking for a conventional removal service, try our professional removal services, or our man and van services across W7 areas. They both are built to take the heavy lifting and transportation worries out of your move. As a result they will leave you with ample time to take care of other things. Both of these services offer a high quality and safe moving experience, making sure that everything they move stays in one piece. If you just want a standard moving package, one of these is your best bet.

For those who demand full control over their move, and think that moving home should feel more like an adventure, there's our van hiring services. We offer a vast range of moving vehicles, and each comes fully loaded with all of the moving tools you will need. From ramps and trolleys to racks and guide ropes, we've got everything a do-it-all-yourself mover could ever need. All of our vehicles and equipment are properly tested before they're dispatched, so you can depend on us from start to finish. If you need some real pulling power in your move, we'll have just the van for the job.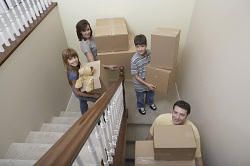 If your move needs a little extra room, we also offer storage facilities in Hanwell. The great thing about our storage facilities, is that they're remarkably flexible. They have many uses even outside of home removals; They free up cluttered rooms, creating fresh space to be used more efficiently for example. So they can be used all year around, and for any storage related purpose. Like with our other services, there's plenty of choice on offer; lockers, garages, rooms – there are lots of options...

So, that's just a taste of what Hanwell Removals has on offer. For more details, or if you have any queries, simply take a look around the site, or call us on

. We're everything you'll need on a move in one place.