Man with a Van in Hanwell - Convenient Removal Services across W7 Region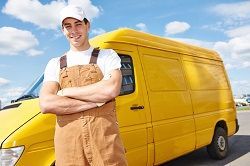 When moving home, there's two negative elements that often come to the forefront; stress and an over abundance of hard work. It's hard to get away from this fact, because it does tend to come up a lot. When taking on a removal alone, there's a load of work to take care of. There's the planning to do, the packing, the heavy lifting and loading, not to mention the co-ordination and operation of the moving vehicle. It sounds overwhelming, but it really doesn't have to be...

At Hanwell Removals, we aim to cut the amount of moving work you need to do by a sizeable amount, because we understand that it's a lot to do. Especially, when you have work commitments, and perhaps even family ones too. Just call us on

, and we'll supply you with a man with a van removal service in Hanwell that'll really help to lessen the moving strain.

Our man with van movers in Hanwell are a fantastic asset to have on board. They're highly trained and experienced, but also friendly and easy going. With their can-do attitude and efficient moving style, they'll help you with your move in every way they can. They'll lift your boxes and furniture, and load them with zero fuss. They'll take care of flat packed furniture, too. They'll disassemble each piece, load them up with the rest of your items, and reassemble them at the other side.

Convenience is what we try to offer most of all at Hanwell Removals, and this is certainly reflected in our man with a van moving services in W7 district. Just call us on

, and we'll quickly send over a moving team that's more than equipped for the job at hand. When we say our man with a van movers are more than suited for the job, we're not messing around. They have more than enough experience to take on just about any type of removal. So whether you're moving with a large family or not, our moving services are the right fit for you.

Moves with us are conducted with a level of intricate detail. They're tailored to the type of move you'll be making, so you feel you need something extra, like help with the packing, we will be more than happy to supply it. Just call us on

, and we'll supply you with a variety of moving options and services, each designed to make your move a less stressful experience.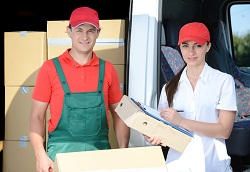 So, our man with a van removal services are a convenient and stress saving way to conduct a removal. They offer a piece of mind that most could really do with on a potentially hectic move. But the positives don't stop there – we will do all of this at a very affordable price point. Our basic moving package is very accommodating, both service wise and price wise. To see first hand how affordable our services are, contact us at

.

There you go – a solution to any moving worries you might have. An affordable and dependable man with van moving service. It's all you need to transform a process that's got such a reputation for stress, into one that you'll be glad you've had. If you're moving from the Hanwell area and feel like this is something you could take advantage of, you know the number to call.