For a Straight Forward Removal in Hanwell, Hire The Best Movers in W7 region - Hanwell Removals!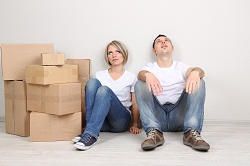 When going through a removal, it's best to make things as simple as possible. There's already a fair amount of things that can go wrong, why tempt fate by making things more complicated than they need to be? This is what you risk doing by taking on a removal without professional assistance. You might end up over extending yourself, and going about the moving jobs the wrong way. If you're moving for the first time, or even if you're a moving veteran, a professional removal company always comes heavily recommended.

By hiring a removal company in W7 region, you are not just simplifying the removal process, you're also making it less of a chore. The average mover already has enough jobs to take care of without having to take on the heavy lifting, loading, van hiring and van co-ordination. So, let Hanwell Removals take care of that part. We offer a variety of removal packages, each of which provides a service that aims to make your moving life easier. For more information on them, or if you have any related queries, call us on

.

Our movers in Hanwell are available at pretty much any time that's convenient for you. Just contact us and we'll make the necessary arrangements. The teams of movers that we provide are highly experienced with every type of move, and will apply said experience to your move. The majority of the hard work will be taken care of; the lifting, loading and van driving are all in safe hands. You don't have to risk anything breaking or over exerting yourself, so there's nothing to worry about. Just contact us on

, and you too can gain access to our top notch removal services.

Here at Hanwell Removals, we aim to make our customers' removals in Hanwell as convenient as possible. So, in addition to cutting the amount of work required down to size, we also offer piece of mind. Not only do we supply a great removal team, we also offer full insurance cover, just on the off chance something does go wrong. We have a proven track record of safe removals, but there's a safety net there regardless.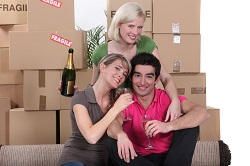 Because removals tend to take a fair amount of resources to make happen, it's common to think that moving services are expensive. Some companies may charge an arm and a leg, but we definitely don't. Our removal rates are very reasonable, as they should be. Professional moving services exist to make anyone's move a less stressful experience, so the higher the prices, the less accessible they are, and that doesn't make any sense to us. Give us a call on

, and we'll hook you up with some convenient and friendly movers across W7 district. We offer a wide variety of moving packages, so no matter what there should be one that fits into your budget. Whether you're a first time mover or not, there's something we can offer you.

Moving home should be a thoroughly positive experience. There's a wealth of opportunities to be had when moving home. A new home to call your own, as well as a fresh neighbourhood to get to know. By simplifying the removal process, you can focus on these things rather than needlessly stressing yourself out. A more straight forward removal awaits you – all you have to is contact us on

, and we can make that happen for you.